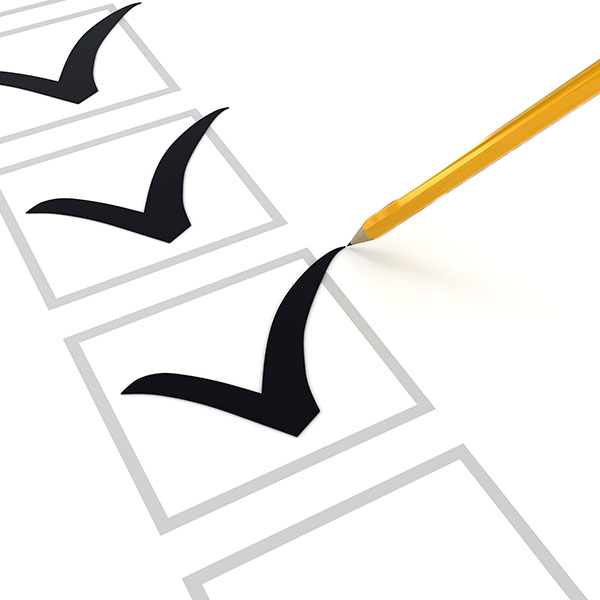 At Americool Heating & Cooling Inc we strive for 100% satisfaction in everything we do. We value your opinion and invite you to tell us and others about your experience with us. Please take a few moments to tell us what you think by leaving us a review here on our website or on any of these popular review sites or social networks.
Read what other customers have said about us.

All trademarks or brands on this page are registered by their respective owner and are not affiliated with our company, nor do they endorse or sponsor our products or services.
Reviews of
Americool Heating & Cooling Inc
(Based on 8 rated reviews)
19-Jul-2022
Product or service reviewed: New HVAC
Dear Mr. Wells, I would like to thank you and your team for an extraordinary job in installing my new HVAC SYSTEM yesterday. I really appreciate the how you and your entire team went above and beyond in making the entire process easy and stress free. My system is up and running and I couldn't be happier. On a special note, I have to mention how rare it is to deal with a company where you can make one phone call and speak directly to the owner with any questions etc. I am so grateful for all your effort. Thankyou Chip!
Carolyn Carter
N. Chesterfield
25-Oct-2015
Product or service reviewed: Train/Honeywell HVAC Unit 2000 SQft
I'd like to express my gratitude for the service that Starr is able to provide when it comes to coordinating and communicating. She is expeditious and kind. My job with the Army, presents some unusual scheduling and correspondence constraints but she totally gets it. She works with me so that I can have a comfortable home too. Starr has used her exceptional communication and coordinating skills to meet and exceed my expectations. She is a team player and flexible and she pulls the details into place on time by 8 AM so that I can get to base in a timely manner. She doesn't waste my time with phone messages and excess wordiness or excuses. She handles it and delivers. She has been consistently outstanding in her kind and personal service - she listens and responds appropriately, and I thank you. 1104 Hill Circle Henrico, VA
Dear Chip,
We want to thank everyone at Americool for excellent service when a recent storm destroyed our heat pump and sections of our roof.
However, it was your extensive knowledge and above and beyond approach to planning the installation of a new system layout that sealed the deal. After asking a total of four companies for quotes it was your professional knowledge, sketches, photos and overall time to not just replace the old system but do it in a superior manner that left the others behind, along with an excellent quote.
The installation staff was professional, experienced, courteous, and worked tirelessly on a very hot and humid day. They only stopped for a break when we sent out cold drinks and snacks.
Chip, when you arrived to check on the project I was amazed that you were here after just getting out of surgery! Now that is dedication! Please know that we have already given your company a referral and are thrilled with the new system. Our upstairs loft and master suite used to be much warmer than the downstairs and now everything is even throughout the house. Thanks again.
Craig and Sallie Johnson
Chesterfield, VA
Mr. Wells,
I wanted to let you know what a wonderful job John Lindsey did installing our new heat pump system. He was very polite and efficient and was completed about the time he had specified when he arrived. We were also delighted to install the new thermostat while John was already here, thereby saving some money… kudos for John.
Best Regards,
Mr. Wells,
Just wanted to formally let you know how impressed I have been with your assistance. As you recall, I called for a second opinion on an AC problem at my primary home. Your assessment of my needing a coil, and the professional way you handled gathering technical information, getting your installers to my place this Wednesday as promised, staying true to the budget you quoted, and your overall communication skills have made me pass your name along to many others I deal with regularly.
Thanks again, and I look forward to sending additional business your way.
Dear Americool Heating & Cooling,
Thank you for the excellent customer service provided at 4940 Tanfield Driive. The homeowner was extremely pleased with the technician and offered compliments about his friendliness and professionalism. Old Republic admires and appreciates your dedication to quality and helping to Make a Difference. Thanks!
Susan Scroggins,
Contractor Relations Representative,
Old Republic Home Protection Co., Inc.
To the Team at Americool,
We would like to take this opportunity to say "Thank You" for a job well done. We received a compliment on the excellent service that was provided to our customers. On behalf of our Service Network Approval Department, we sincerely appreciate the quality customer service and the extra mile that was taken to accomplish this task.
Your efforts were noticed and we thought this would be a perfect time to tell you so. Thank you for being an integral part of our progress.
Sheldon Tucker,
Vendor Manager,
Cross Country Home Services
Dear Americool,
Quality work, good pricing, responsiveness, honesty and integrity. Americool now has my home HVAC maintenance contract, my business HVAC maintenance contract, my trust, and my friend- ship!!!!!
Chip, the owner, is FANTASTIC! Two years ago I was about to spend almost $10,000 on new windows in our Florida Room because it was always hot in there in the summer and Cooooold in the winter. As fate would have it, sometime right around that time as we were pondering quotes, we had a major problem with our air conditioner unit over July 4th weekend. We were referred to Americool by our home warranty company. Chip came out, looked at our system and took one look at the ductwork to the Florida room. Of the three estimates we got, he was the only one to notice how poorly the room was ducted. NO matter which new system we got nor any change in windows would have solved our problem if we left the ductwork the way it was. Chip replaced the air conditioning unit with a dual fuel heat pump, replaced the old duct- work with proper sized materials, cut two new vents into my kitchen floor (...major trust there since I put down that tile myself!) and now we are GREAT!!!!! Toasty warm in the winter and properly cool in the summer. In another post I'll have to write how he could have sold us on a few thousand dollar gas furnace replacement, but told me I didn't need one.